About Us
TEAM BIOGRAPHY
As a real estate team Karin Bird and Scott Hayes bring a diverse set of skills to the table.
Karin has been licensed since 1987 and a broker since 1993. She owned her own real estate company for 13 years and successfully built up a small company into a major player in the area.. During her career she has made a point of enhancing her skill and client service levels through additional designations in home staging, Buyer representation and graduation from the Accredited Real Estate Institute. Karin's years of experience and attention to detail allow her to assist her clients through almost any transaction no matter how complex.
Scott has been a licensed real estate agent since 2003 and is a certified EcoBroker as well as Certified in Distressed Properties.. This is the second career for Scott. Prior to launching his real estate career Scott spent several years running marketing organization for multibillion dollar companies such as MCI and Qwest Communications. Through this experience Scott brings a wealth of business, negotiation and marketing experience to his clients.
Combined, Scott and Karin are a powerful, proven team offering their clients:
· Over 30 years of combined experience
· A proven, successful, track record
· Experienced negotiation skills
· The latest in marketing techniques and technology
· Two different ways of looking at the sale or purchase of your home
· Enhanced availability. At least one of us is almost always available
· A vetted team of service providers for inspections or repairs
Although Scott and Karin are two very different individuals, those differences are exceedingly complimentary. This balance gives their clients the opportunity to see properties and transactions from a much broader perspective than any single Realtor can give, and more than most teams.
For more information please give us a call at 650-851-8100 or visit our website at www.BirdHayes.com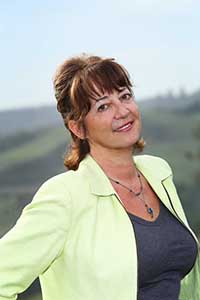 Karin Bird-Resume
Broker Associate

Office: 650-851-8100
Cell: 650-207-0940
Karin@BirdHayes.com
Summary


Karin is a dedicated real estate professional as can be seen through her 29 plus years in the business. She started as an agent in 1987 and then spent 13 years as the broker owner of her own real estate company, Skywood Realty and then Re/Max Pioneer at Skywood. During her career she has given special attention to enhancing the skills that help her serve her clients with the utmost degree of care. She has obtained credentials in Buyer Representation with the Accredited Buyers Representative designation (ABR). Graduated from the Realtor Institute with a GRI designation and enhanced her staging skills with a staging designation. She believes that successful negotiation on behalf of her clients is the cornerstone of her skill set and puts emphasis on those skills through on-goinf coaching and training and has obtained the Certified Negotiation Expert designation (CNE) . She is wholeheartedly dedicated to customer care and helping her clients get to where they want to go. The words that best describe her attitude towards client service are: responsiveness, dedication, solution oriented mind set, out-of-the-box thinking, present listening and communication. She has been affiliated with Alain-Pinel since 2008.
Alain Pinel Woodside, California

Web: www.birdhayes.com

1986-1993 Real Estate Agent with Skywood Realty

1993 Obtained Broker's License-

purchased Skywood Realty

1993-2007 Real Estate Broker/Owner

Re/Max Pioneer-Skywood

2008 to present Broker Associate Alain Pinel Woodside

100% Club 1997, 1998, 2002, 2003

Executive Club 1999

Platinum Club 2000, 2001, 2004, 2005

One of top 100 agents of RE/Max California

Pioneer Top Producer 2004, 2005, 2006, 2007, 2008, 2009
APR Presidents Club 2009, 2010, 2011, 2012, 2013, 2015

1977-1982 Attended college for architectural drafting with an emphasis on solar design.

1977 San Carlos High School graduate

Professional Associations

Licensed Real Estate Broker

ABR (Accredited Buyers Representative)

EPRO (Designated Internet Professional)

GRI ( Graduate Real estate Institute 2007)

AHS (American Home-Staging Specialist)

Member, Silicon Valley Association of Realtors

Member, National Association of Realtors and California Association
Credited Negotiation Expert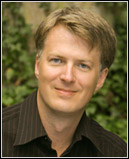 Scott Hayes - Resume
Realtor®
Office: (650) 851-8100
FAX: (650) 851-3346
Cell: (650) 245-5044
E-mail:Scott@BirdHayes.com
Summary
After extensive experience in corporate America implementing, designing and executing marketing plans for several Fortune 500 companies, Scott had several life changing events that focused his skills and talents more locally. The change could not have been a better one. Scott successfully brings his extensive talent of marketing and increasing revenues for fortune 500 companies to local buyers and sellers of real estate in the Coast side area of San Mateo County. The statistics prove his successful approach.
Professional Experience
REALTOR, 2003-Current
Alain Pinel Realtors, Specializing in Rural and Ranch properties
Woodside, CA
Buyers represented by Scott paid an average of 92% of asking, well under the area average of 96%.
Sellers represented by Scott received 113% of their asking price, well over the area average of 96%
Presidents club 2009-2015
DIRECTOR, MARKET MANAGEMENT 2002-2003
Broadwing, a telecommunications company with over $2 Billion in annual sales.
San Mateo, CA / Austin, TX
Created the product P&L for the $30M Broadwing IP product line.
Analyzed Pricing, Promotion for IP access, VPN, dial, IP video conferencing and managed network services, resulting in better product positioning and focus.
Influenced Sales to successfully re-focus IP product sales efforts on higher bandwidth opportunities with higher EBITDA margins.
Led Engineering and Finance to decrease Peering cost 92%.
Completed full P&L analysis on all IP products, resulting in Broadwing exiting the wholesale dial business.
STRATEGIC CONSULTANT 2001
Stax Research A business analysis group and consulting firm specializing in short term projects. (Worked onsite for Tiara Networks now Tasman Networks, a router manufacturing company)
San Jose, CA
Assessed current market trends and provided strategic market direction.
Performed market segmentation analysis resulting in a dramatic strategic shift in company focus.
Counseled the CEO on current and future market segments and recommended strategic direction initiatives.
VICE PRESIDENT, MARKETING 2001

iAsiaWorks, an international web hosting company focused on the Asian market.

Burlingame, CA
Completed market segmentation analysis resulting in a strategic shift in product offerings.
Led a team of 19 marketing professionals in 4 countries spanning 4 native languages
Refocused the marketing organization to better address product marketing and sales support efforts
Designed, built and launched 5 products in 3 months.
DIRECTOR, IP PRODUCT MARKETING AND STRATEGY 2000
Eureka Broadband, a BLEC startup
New York, NY
Counseled the CEO and President on IP trends and strategy positions in the emerging building-centric market.
Developed the product development and marketing process.
Negotiated and finalized alliances with several different partners.
Designed the strategy for implementing customer-managed networks.
Formulated the P&L for the IP products
SENIOR MANAGER, COMPETITIVE INTELLIGENCE 1997-2000

Qwest Communications International

Boise, ID/ Denver, CO
Designed and implemented Qwest's first competitive organization, responsible for monitoring the competitive landscape and making marketplace recommendations to executives.

Developed Qwest's first competitive intranet, including information on over 60 competitors in the first 3 months of creating the organization.
Recruited and led a team of individuals responsible for corporate-wide competitive intelligence.
Led the Marketing Help Desk, with responsibility for answering all marketing questions from the sales and customer service organizations.
IP PRODUCT LINE MANAGER 1997
Electric Lightwave, a telecommunications Competitive Local Exchange carrier with revenues of over $500Million.
Vancouver, WA
Defined the Electric Lightwave Internet strategy resulting in 17% revenue growth.
Built for the P&L of all IP products.
Pursued key Internet peering partners leading to a decreased cost of 32%
Created the ELI Service Level Agreement.
Designed and received executive approval for the ELI Web Hosting center.
PACIFIC REGION MANAGER 1993-1997
internetMCI, Internet Solutions Team
Seattle, WA/ Boise, ID
Drove all Internet revenue growth for the Pacific Region to an uplift of 116%.
Internet Solutions Team increased national Web Hosting annual revenue run rate from less than $1 million in 1996 to $13 million by year-end 1997.
Managed over 300 sales reps using Matrix management techniques.
Managed Web hosting projects and directed application engineers.
Trained sales and management on MCI's Internet products and services.
Presented MCI's Internet strategy and products to all cross-functional boundaries of MCI's Fortune 200 accounts, from CEO's to IS managers.
Education
BOISE STATE UNIVERSITY 1991
Bachelor of Arts, emphasis on organizational communication
Activities/Awards
COLUMNIST, TELECONOMICS.COM 2001
GLOBAL FINANCE MAGAZINE
Panelist "Roundtable: E-Finance Technology Providers Aim at ROI" June 2001
LOS ANGELES BUSINESS JOURNAL
Published "Internet Connectivity; Your business lifeline to e-commerce" July 1998
MCI MASTERS 1995, 1996
MCI Telecommunications
(Rewarded to the top 5% of sales, support and service representatives world-wide)


PRESIDENTS CLUB 2009, 2010, 2011, 2012, 2013, 2015
Alain Pinel Realtors
| Contact Info
Karin Bird & Scott Hayes
Compass
2930 Woodside Road, Woodside, CA 94062
DRE#: 00929166 01401243 Compass 01527235

2930 Woodside Road, Woodside, CA 94062