2016 Year in Review
What a year!
As we do every year we summarized the past year of Real Estate sales in the area. Often times our feeling of the market and the numbers line up, but sometimes they don't. We do this to help you be better informed about your market which will ultimately help you make a more educated decision when it comes to buying or selling Real Estate.
The markets that we will look at specifically are:
Upper Woodside (the Skyline area including Skywood Acres)
La Honda (including Cuesta and the surrounding Area)
Pescadero, Loma Mar, San Gregorio (lumped into one group)
South Skyline (We define this is from about Heacox Rd South to Black Road, then on the West side Portola Heights, and about the top 2/3s of Alpine Road)
The Skyline Area of Woodside (upper Woodside).

You can see a general progression of the area since the recession began in 2009. We did notice a bit of a change this year as compared to last year. This year the median sales price actually fell about $60,0000 from last year, and while last year the sales price was 4% above the listing price, this year that trend reversed and the sales price was 5% below the listing price. Sales volume was also down 25% from 2015 and down 25% on average since 2000. Days on market almost doubled from 28.5 to 53.5 days (see chart below).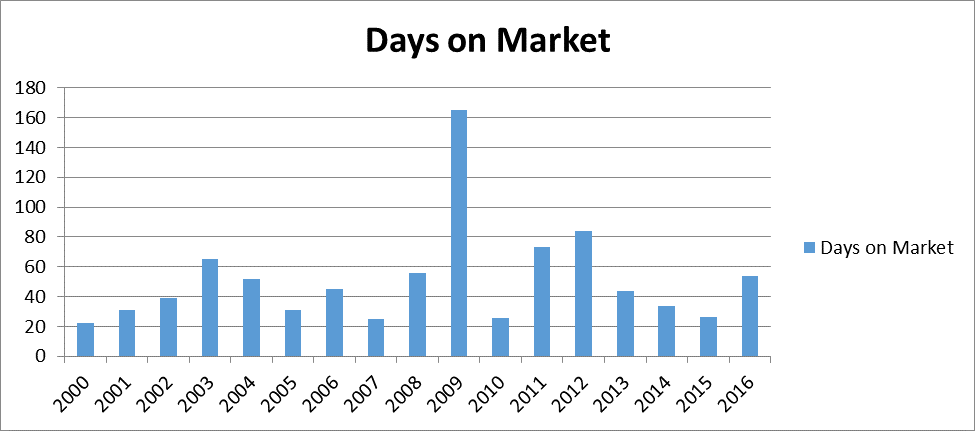 What does this mean? It appears our market is cooling up here, now that being said, sales prices up here were still the highest since 2015, so its not crashing, but it is something to keep an eye on. As we move into the spring we will get a better idea of the way things are headed. If you are a seller, this is the time of year to prepare if you are going to sell. When a market begins to turn, you can still get the premium price, but your home has to stand out against the competition.
La Honda
The La Honda area, like many of these areas is not an easy one for comps. You have small cottages and large ranches, so the comp numbers can be all over the place, but you can get a general trend usually.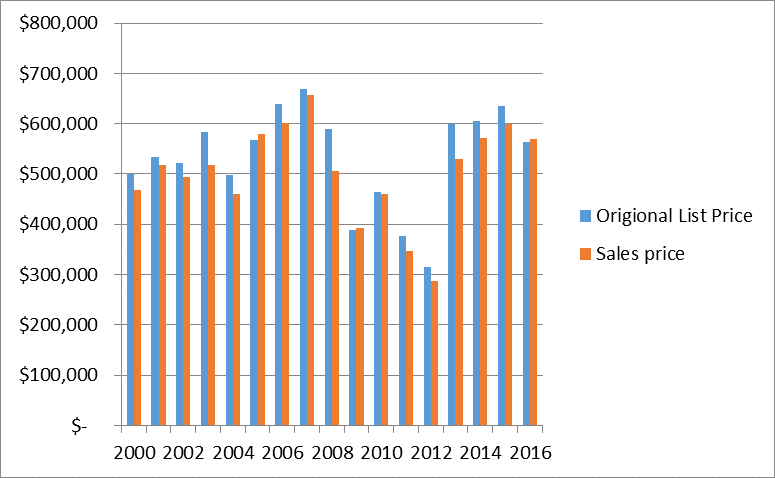 This year the actual sales price was down by about 5% but on average the homes sold for 1% over their asking price. The median list price was $564,000 which leads me to believe that most of the inventory this year was on the lower end (who would have thought half a million dollars would ever be on the lower end of the market). Given that, the days on market were up 36% going from 41 to 64 and the number of sales was almost half of last year, from 27 to 14.
You can see from the chart below that the number of homes that didn't sell is rising, but still below the ones that did. You can tell what prices do when this trend flips.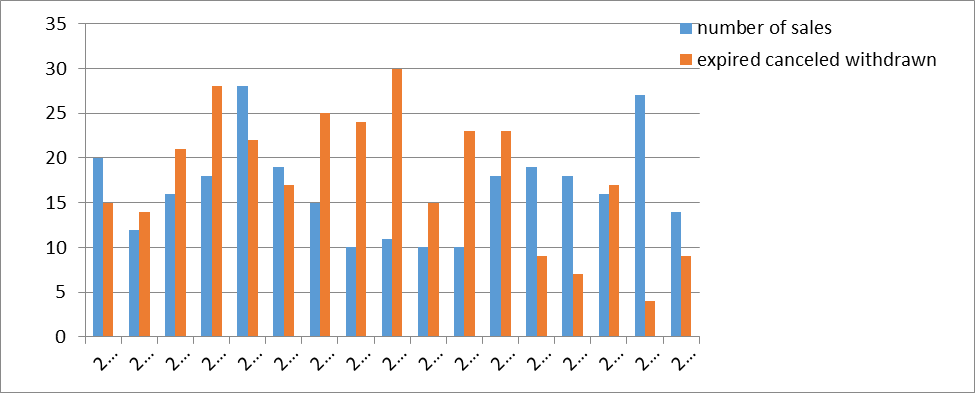 We really think La Honda's time has come if we can get some more inventory. The median price per sq ft of $348 vs Redwood City of $739, and the commute time to some of the largest tech companies during rush hour La Honda only adds about 10 min ish, it seems like a no brainer.
San Gregorio, Pescadero and Loma Mar
The stats on the coast are a little wacky this year. There were 4 or 5 larger ranches in San Gregorio that sold that even threw the median price off quite a bit, moving it from the mid $700,000 to almost $2,000,000, so our sales price stats might not help a whole lot.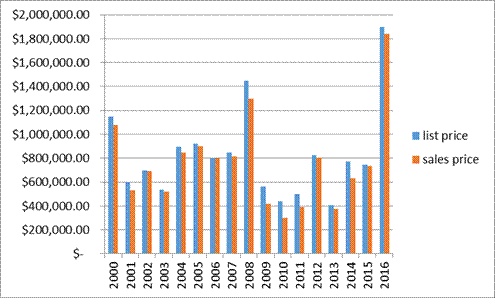 The good thing is that the number of sales was still pretty consistent at 11 which is just below the median of 12.4, days no market went from 115 to 42, again a good sign and the number of properties that sold exceeded the ones that sat on the market and expired.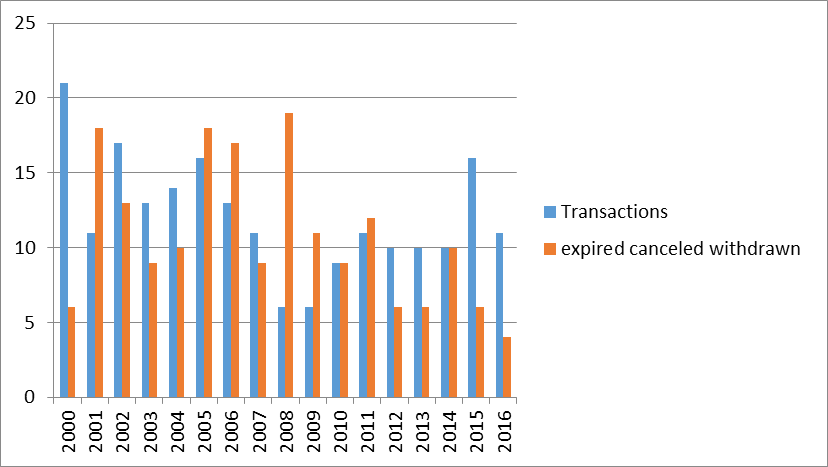 South Skyline
South skyline was flat this year; median sales price was exactly the same as last year at $1,125,000 although the asking price was up about $125,000.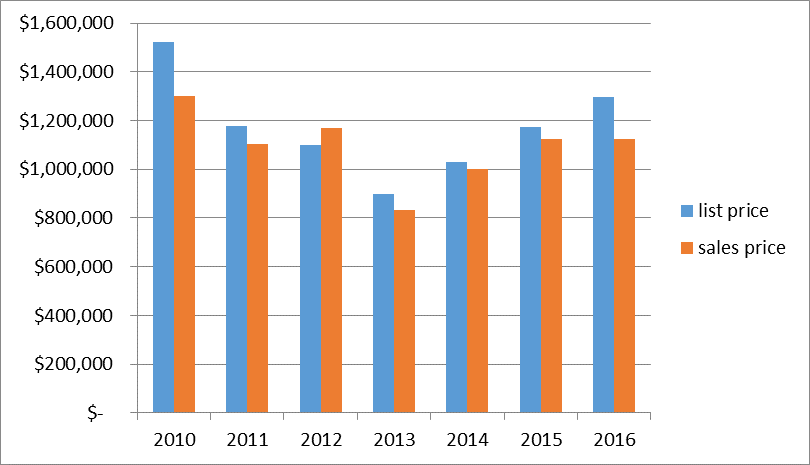 The number of days on the market was way down from last year from 50 to 20, but the number of homes that didn't sell was up from 2 to 8, we never like to see that trend.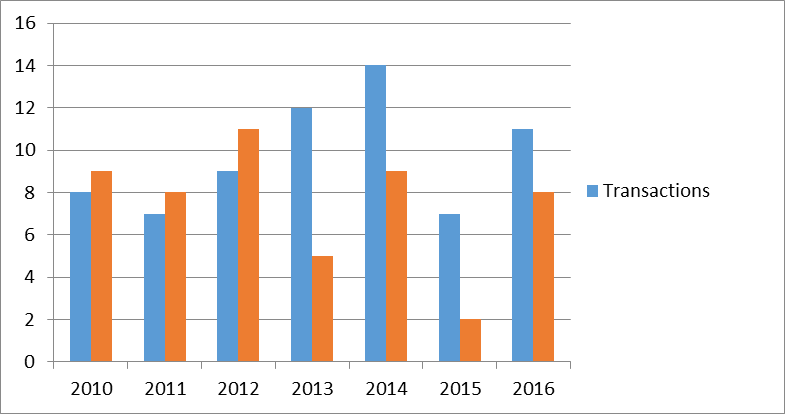 Conclusion
So what are the takeaways from this?
Have we hit a peak? It looks like we may be turning a corner, but the spring will tell.
Expired/canceled and withdrawn properties are starting to rise, which may slow price appreciation.
Inventories are still pretty tight, which is good for sellers as long as we are priced right in the market.
The traffic in the Bay Area along with huge price increases on the flats are now making buyers reexamine our area as a viable alternative
If you are thinking about selling now may be a good time. Contact your Realtor (up preferably) for a consultation on what you can do to stand out in this market, if the market does slow your home needs to be at its best for you to get the best price. There are several factors that could still slow the market, including rising interest rates.
What are we doing to help?
We have had out location at Skyline for decades and are committed to this community. We realize that when we list a property in this area we have to sell the area as much, if not more so, than the property itself. We are constantly promoting the area to fellow agents as well as our print advertising our promotion at our office and in social media. We don't just sell your home; we sell this lifestyle.
If either of us can be of assistance, please feel free to contact us at:
Scott Hayes 650-851-8100 x1 or Scott@BirdHayes.com
Karin Bird 650-851-8100 x2 or Karin@BirdHayes.com
2930 Woodside Road
Woodside, CA 94062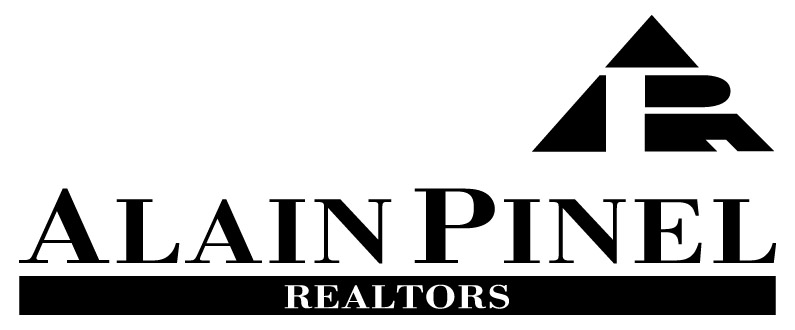 | Contact Info
Karin Bird & Scott Hayes
Compass
2930 Woodside Road, Woodside, CA 94062
DRE#: 00929166 01401243 Compass 01527235

2930 Woodside Road, Woodside, CA 94062